While still in Herning concentrating for my last event of the competition I wish to thank all my friends and fans that from all over the world that are supporting me with their affection.
I also wish to express my gratitude to the Italian media for their articles and encouraging comments.
Click here to watch the VIDEO of the men 400 free style final.
Thank you!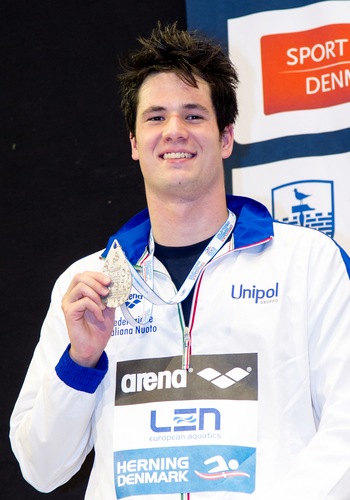 Andrea Mitchell